Italian products
Grosbusch offers a unique range of Italian products, imported directly from the Apulia region.
All the flavour of Italy through its fresh products.
For several years, Grosbusch has had special relations with growers in the Apulia region, which forms the heel of the boot of Europe.
This farming region offers tasty products that exude sunshine and the Mediterranean. We import these products directly from the growers to enable our customers to enjoy delicious peaches and nectarines, fennel, rocket, grapes, cime di rape, cicoria de crespo-cimata, catalagne and many other products from this fabulous region.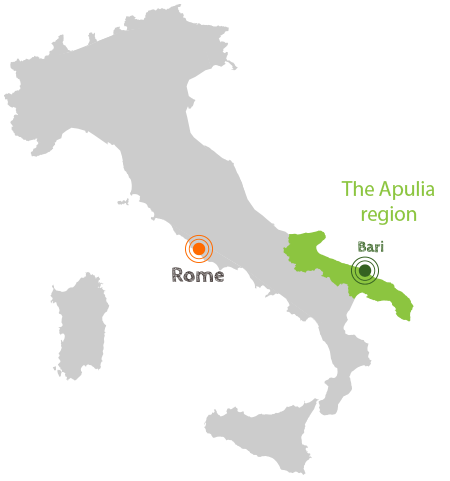 Here, Grosbusch is offering an outstanding, varied and delicious range of products without having to pass through an importer, which means that we can guarantee the freshness of these magnificent products.