Quality
Grosbusch's primary concern is to maintain and improve the quality of the products and services it offers.
Our number one priority is to offer fresh, high-quality products!
To ensure that we always offer the highest level of quality, the company has embarked on a number of continuing improvement procedures and is quality-certified by several official bodies.
ISO 9001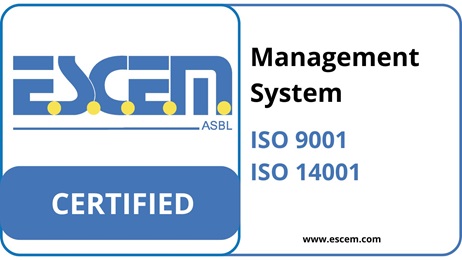 ISO 9001 allows to continuously improve the satisfaction of our customers, throughout the value chain, from product selection to distribution.
IFS Food

IFS Food guarantees the quality and safety of the processes and products of food industry companies involved in the transformation and packing of raw products.
Certi Bio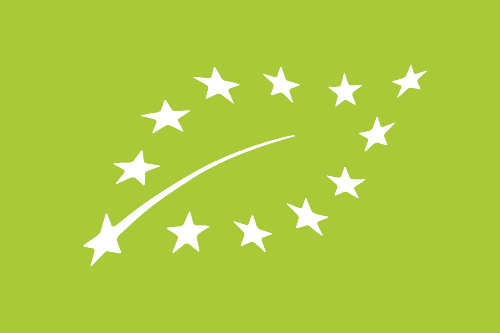 The Certi Bio label is issued by Certisys, an organic farming and food industry inspection and certification body; it guarantees compliance with the standards required for offering organic products.
GLOBALG.A.P.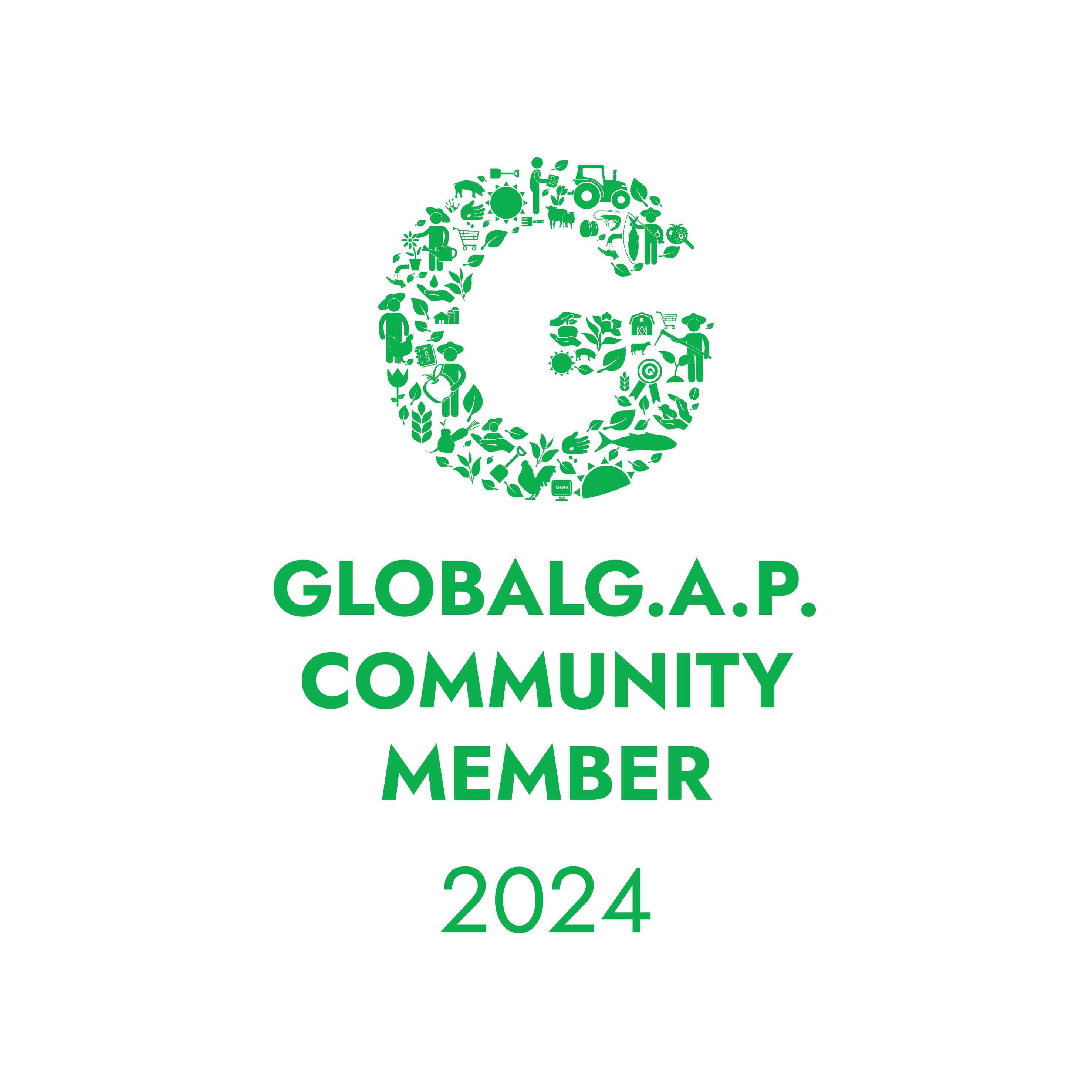 The GLOBALG.A.P. label is awarded to companies that meet the worldwide standards imposed for food safety, sustainability and quality and which use the best practices in this area.
ISO 14 001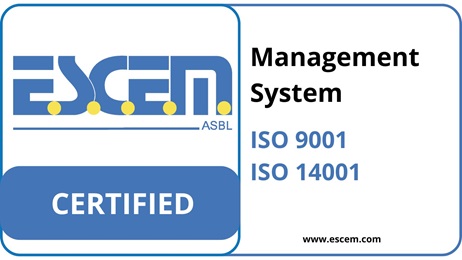 The ISO 14001 Label defines the criteria for an environmental management system. We ensure that our environmental impact is subject of improvements.
LABEL SuperDrecksKëscht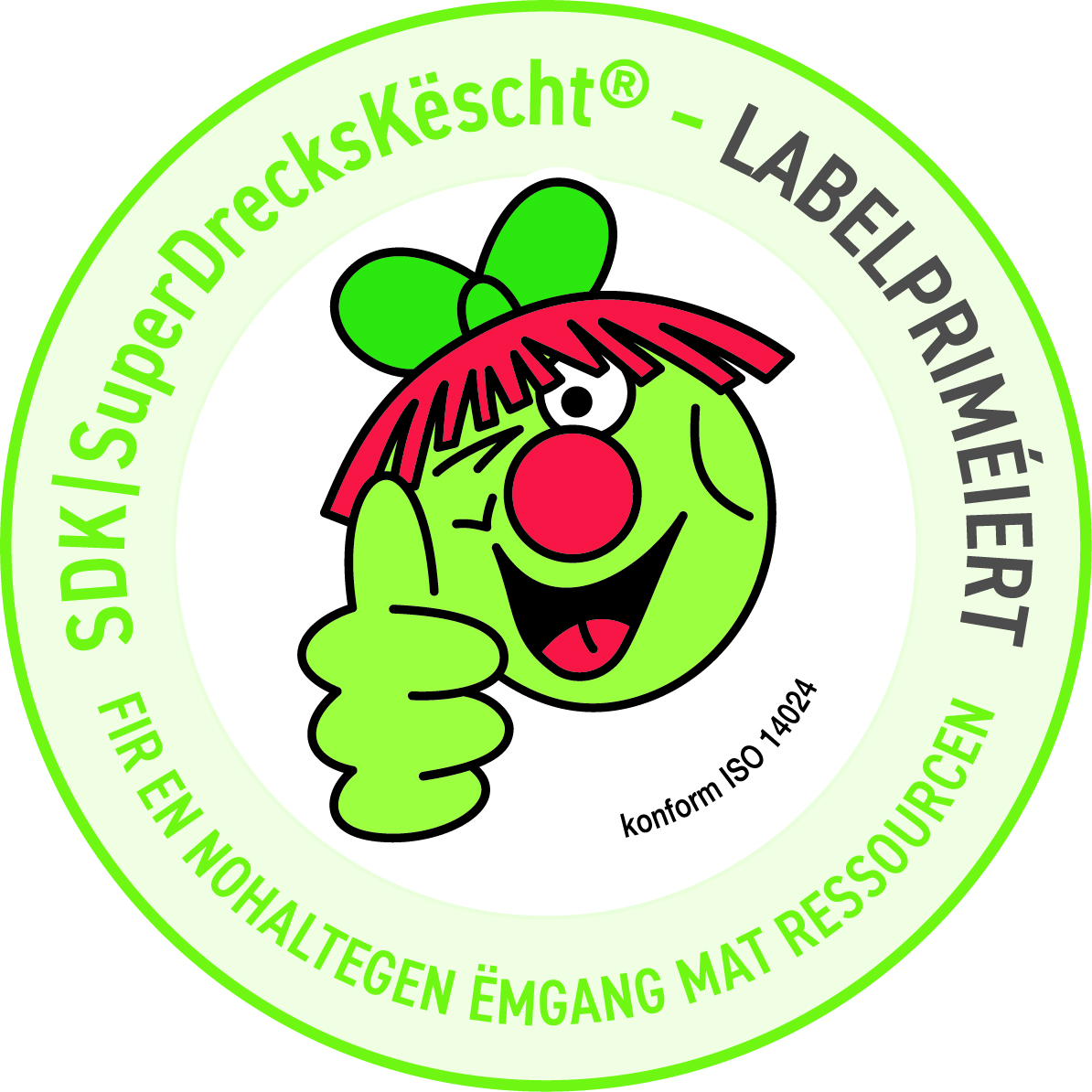 The « SuperDrecksKëscht" Label is awarded to companies that implement preventive measures, a collection of all waste, ecological storage and treatment of waste.
Signa Sàrl

We mandate the company Signa Sàrl to perform internal audits on hygiene and food safety in addition to monthly internal audits conducted by our own quality service.
Label RSE

With CSR certification, the ESR label distinguishes socially responsible companies that have made the necessary efforts to meet their commitments.
QHSE policy
(Quality, Hygiene, Health, Safety, Environment)
At the very core of our company's operating procedures was implemented a QHSE policy that is comprised of five axes to be taken into account continually
Serving our customers with quality
By offering high-quality fruit and vegetables, always fresh and tasty, and by working with respect for each of its partners, Marcel Grosbusch & Fils has built up a solid reputation in the Greater Region and is a leader in its business sector.
The company has made quality its central concern. The company is determined to always deliver top-quality products and build up lasting relations with its customers and partners, and has set itself a series of quality standards and requirements.
Marcel Grosbusch & Fils has been ISO 9001 certified for all its activities for several years. This guarantees that the company has complied with quality standards throughout the value chain, from product selection to distribution, including storage and transformation. These standards are revised regularly to improve the quality offered by the company and also apply to our choice of suppliers.
Grosbusch is also IFS certified. This guarantees the quality and safety of the processes and products of food industry companies involved in the transformation and packing of products such as fruit and vegetables. Grosbusch is constantly seeking excellence in terms of food safety and quality and in terms of customer satisfaction.
Operating in the food industry sector, the company has also introduced the HACCP system, which identifies, assesses and controls significant dangers to food safety.
Quality and sustainable development
The demand for quality is one of Grosbusch's core values; another is sustainable development.
Our choices and actions are all based on a continuing improvement policy that includes the various pillars of sustainable development, which are concern for the environment, our social and societal impact and financial imperatives.
Our location in the heart of Europe means that we can meet these various challenges by developing a local market within the Greater Region.
We regularly invest to improve the quality of our services, based on a sustainable approach.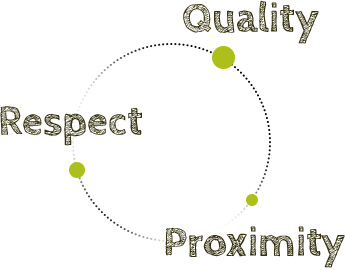 The products: at the heart of the quality policy
Imported fruit and vegetables are carefully selected for their intrinsic qualities prior to purchase. We work to ensure that the product is well looked after throughout the transport and distribution process. We carry out regular inspections to ensure that their quality is not diminished. The refrigeration chain is never broken. The product is treated with care and respect.
As fruit and vegetable specialists, we carry out ongoing quality controls throughout the value chain.
To guarantee the origin of the organic products we offer, we meet the requirements of a special certification.
Our employees are constantly monitored and trained in order to improve the process and guarantee the highest level of quality.
Contacter notre responsable qualité :
Anne-Catherine Sindt